Website Design
Proof of Concept
Creative Direction & UX/UI Design
 Cole Edmonson
Project Consultant
Thom Hines
Branding & Product Photos
 Reeds, Inc. (used without permission)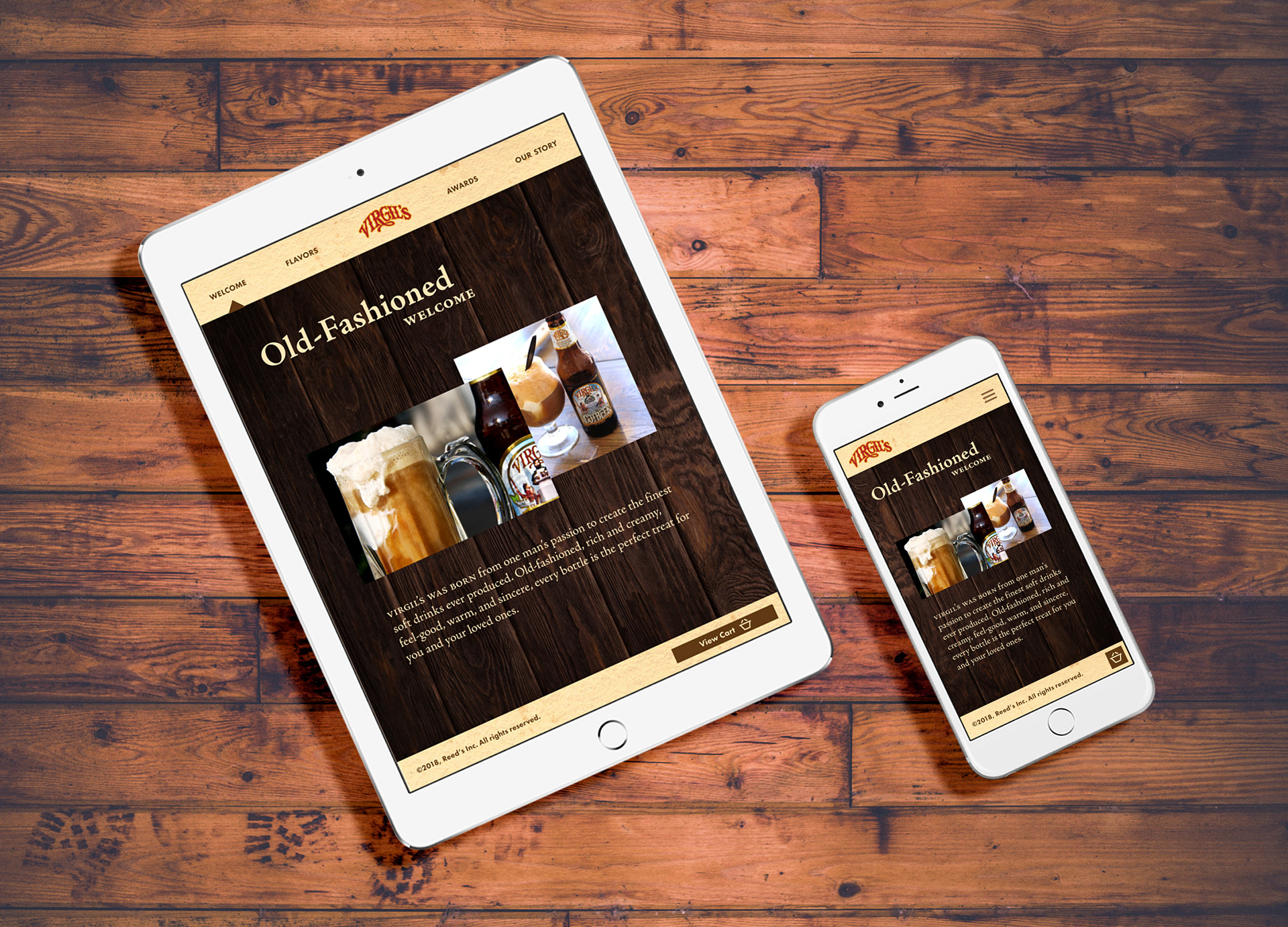 ​​​​​​​
Virgil's Sodas is a microbrewed, gourmet beverage brand that is produced by Reeds, Inc. The signature Virgil's flavor, Classic Root Beer, was first developed by entrepreneur Ed Crowley in the 1990s from fine ingredients he found all over the world. The Virgil's brand has won numerous awards for its quality and taste.
"Using natural ingredients, we brew a root beer so pure, so rich and creamy,
you'll swear it was made in heaven."

The Virgil's Brand Promise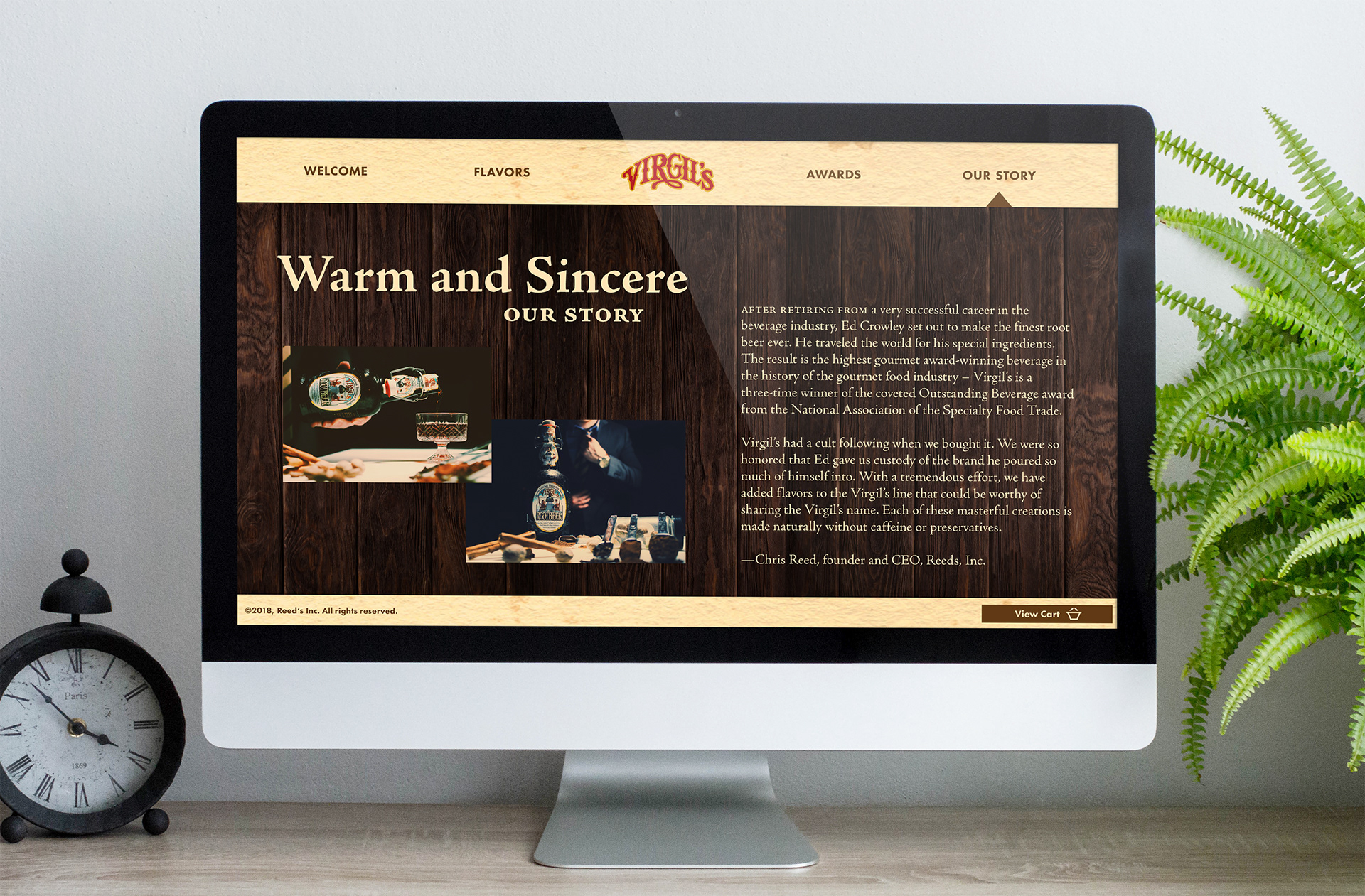 In 2018, Reed's began looking for a new way to grow sales of their Virgil's line. Virgil's Sodas is one of several brands they distribute, and market research showed that Virgil's wasn't getting the spotlight it deserved on the existing site. 
What if the Virgil's website could feel—even taste—like the gourmet soda itself?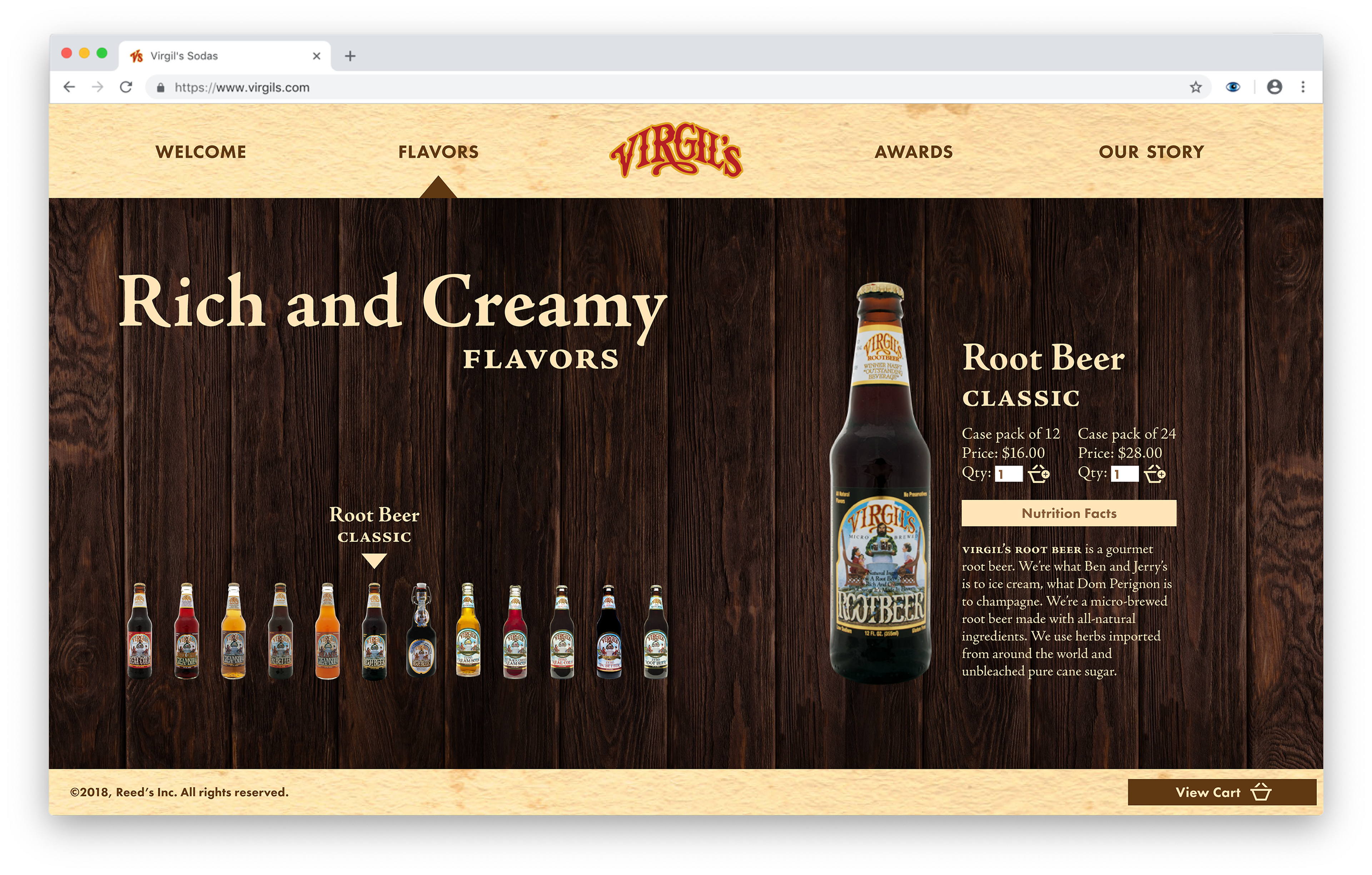 Rather than present Virgil's as yet another product offering with the rest of the Reed's lineup, Good Fruit proposed an entirely new website just for Virgil's, one that would truly represent the brand. The proposed site's gallery style is designed to evoke the beverage: creamy textures, deep color, and a traditional tone.
Virgil's is the gold-standard of gourmet beverages; the brand needed a website that did justice to the quality and reputation of its product.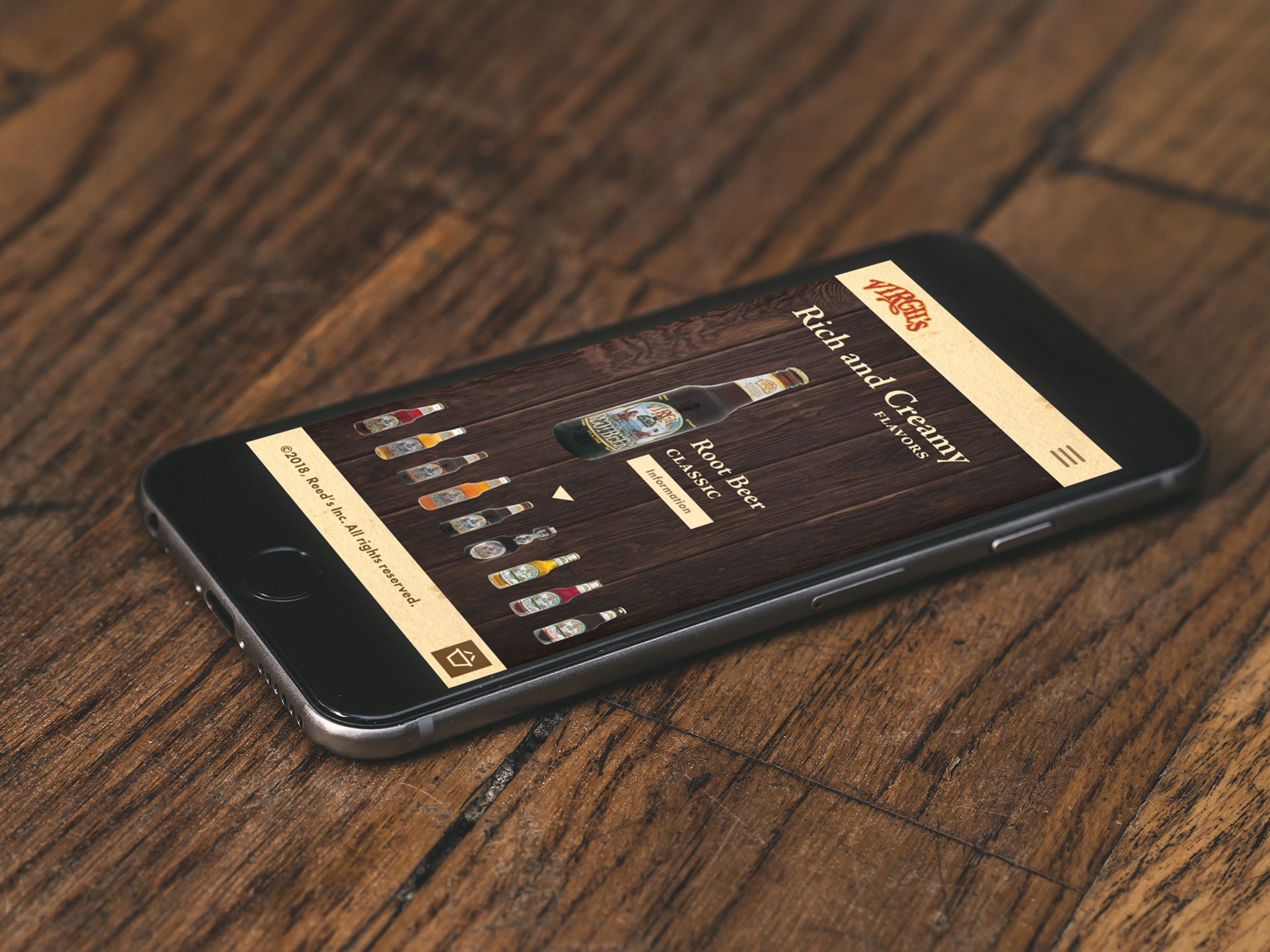 While this website proposal was not ultimately selected by Reed's, it was still a successful proof-of-concept in demonstrating how a few small changes in web presentation could significantly alter the experience of the brand.