Client
 PSU School of Art + Design
Design, Copywriting & Production
 Cole Edmonson
Project Consultant
 Briar Levit
In researching Oswin's work, I thought, 'here's a guy who's pushing the envelope and finding the beautiful in the offbeat: funky colors, punk imagery, and vintage typography.'
Cole Edmonson, Designer
In May 2017, the Portland State University Graphic Design (PSUGD) department invited the visiting British designer and educator, Oswin Tickler, to present an autobiographical lecture as part of PSUGD's "Show & Tell" series. The event needed to be promoted across campus and the design school's various media.
How could the lecture be creatively expressed, flexibly promoted… at low cost?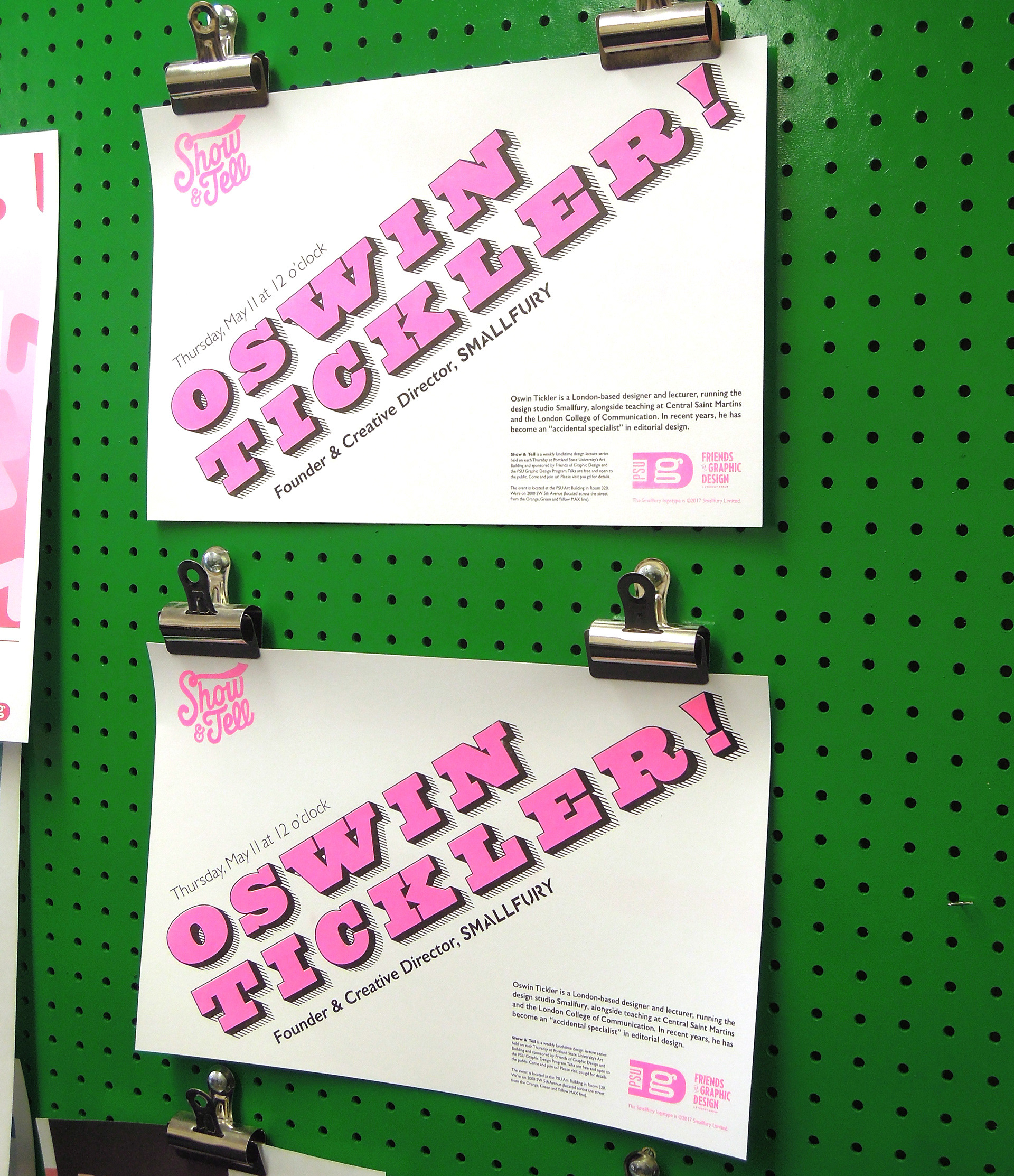 Research revealed that Oswin specialized in editorial design with a flair for the experimental, the offbeat, the zany. These findings led to the project's mainly typographic solution that was based on one of Oswin's favorite colors, hot pink.
In an expression of Oswin's editorial experimentation, the physical posters for his event were printed with PSUGD's in-house risograph machine. White paper provided fantastic contrast for the two-color print job and fit within budget.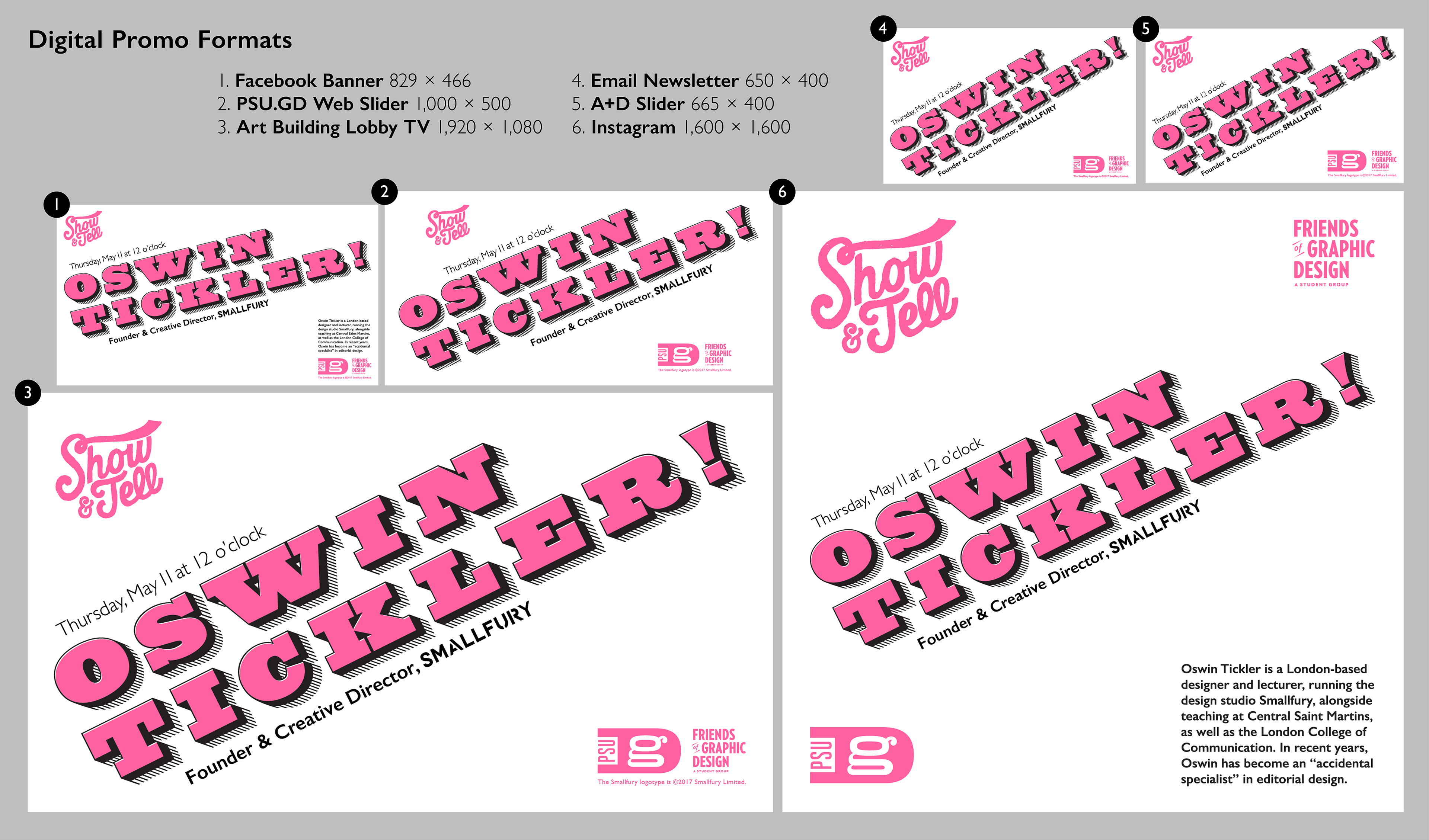 In both the print and digital formats, the main 'off-kilter' type-treatment allowed for a more eye-catching display and the angle of the text could be varied to help fit different aspect ratios.