Client
Household of Faith Community Church – Vancouver
Identity, UX/UI, Photography, Coding & Writing 
Cole Edmonson
Project Consultant
 Brendan Miller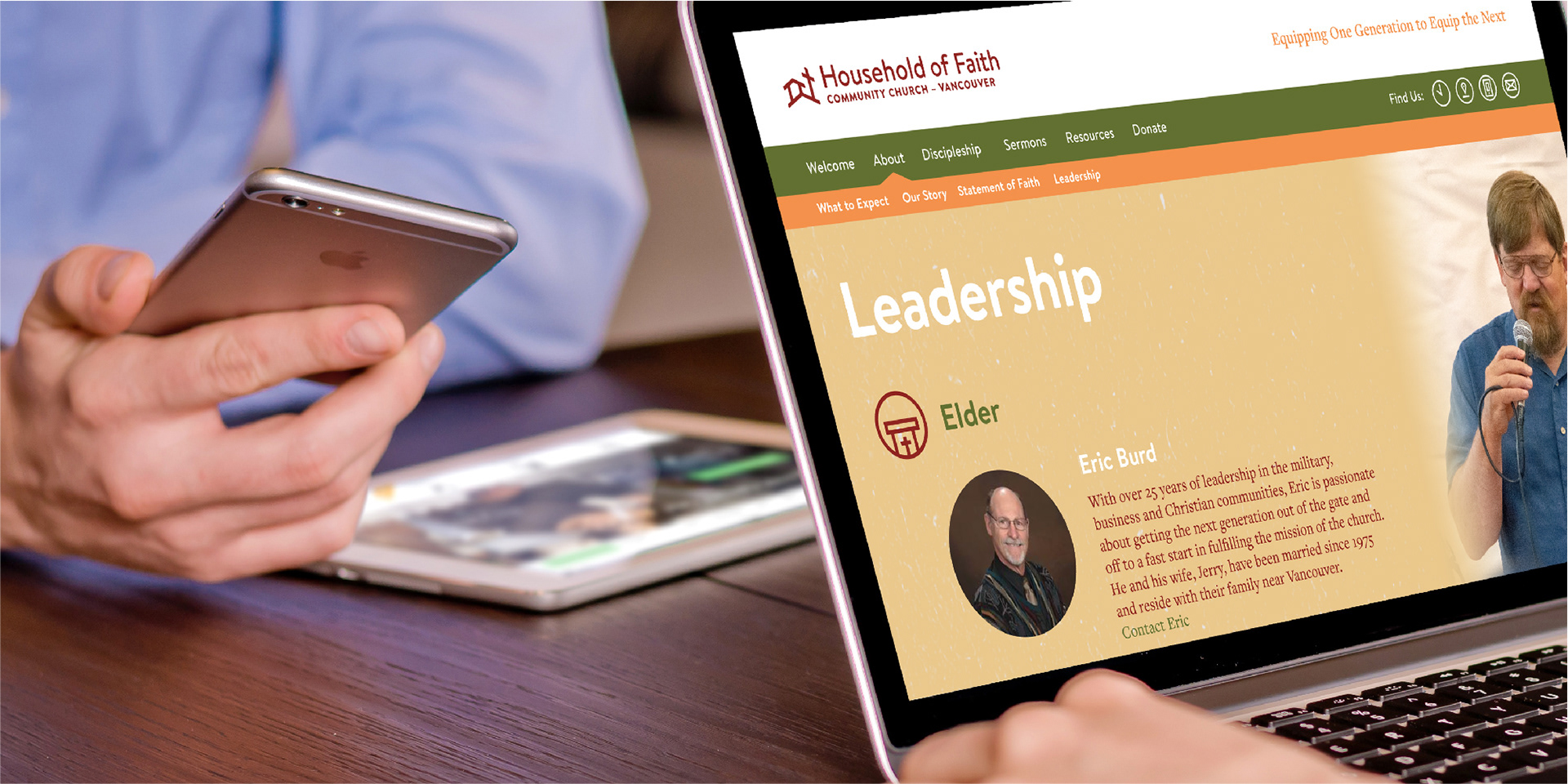 Household of Faith Community Church (HoFCC) was founded in August 1998 as part of the age-integrated church movement: a return to the biblical calling for parents to disciple their own children.
In 2018, the church family celebrated its twentieth anniversary of worshipping the Lord together. Looking back over the years, HoFCC leadership saw that congregational growth had stalled, and yet the church's original vision for the family discipleship was more relevant than ever before. 
How could HoFCC best represent itself to the next generation of believers?
The new logomark system for the church family is simple, warm, and flexible, just like the Household of Faith church service itself.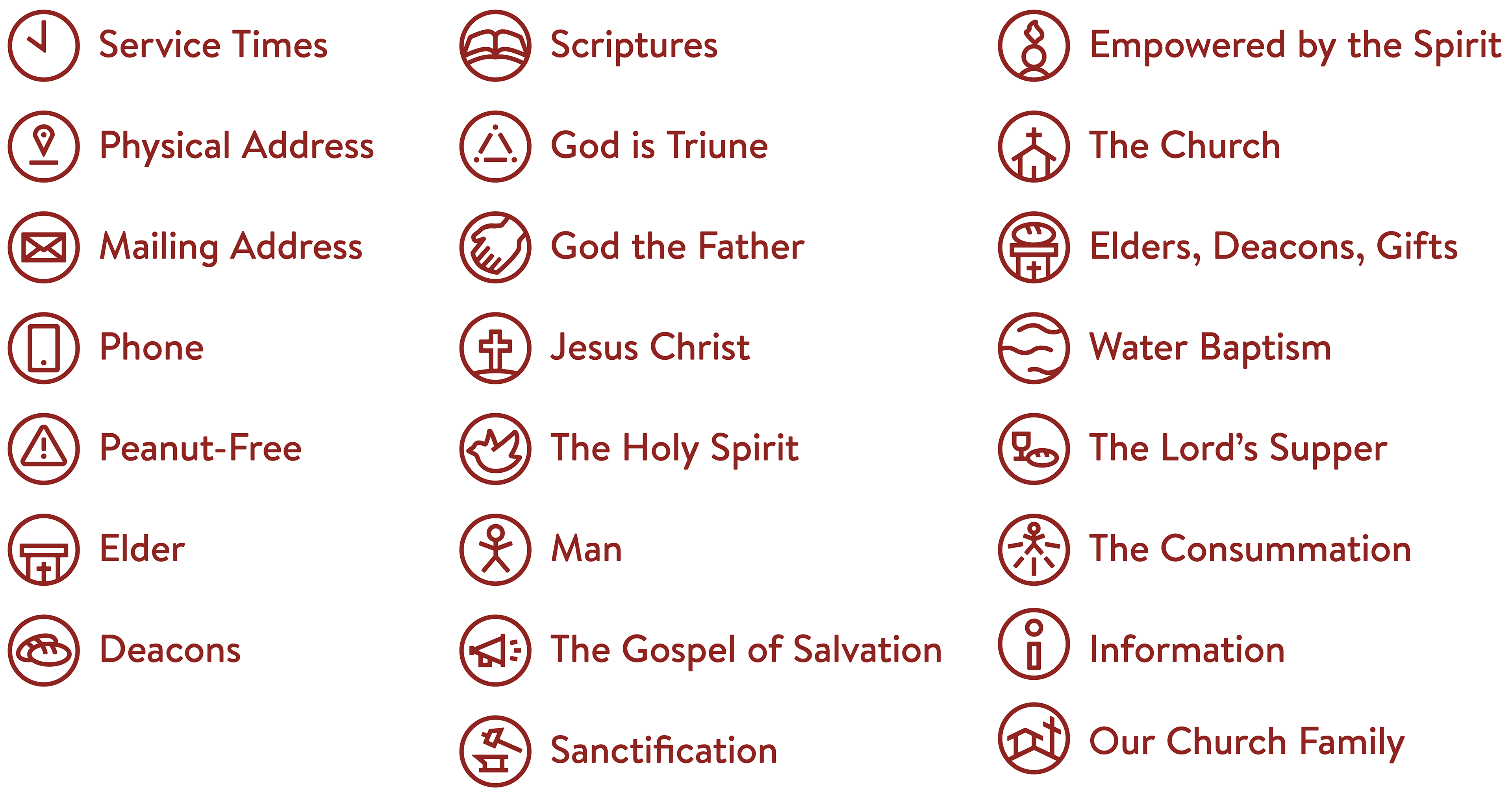 Like any church, Household of Faith must provide a large amount of information regarding its Bible doctrine, and the existing website was overwhelming in the presentation of this information to visitors. 
The new site provides a relaxing and inviting experience through the use of ample white space, improved hierarchy, progressive disclosure of the details, and a new icon system that is unique for a church website.
Part of the church's appeal is its down-to-earth, no-frills approach to Christian fellowship; the Vancouver congregation, for example, meets together in a rented American Legion Hall building so as to minimize costs, and the main focus is on personal relationships (between God and people) rather than formal structure.
The resulting visual identity is a statement of the church's sincerity as both a loving family and an established religious organization.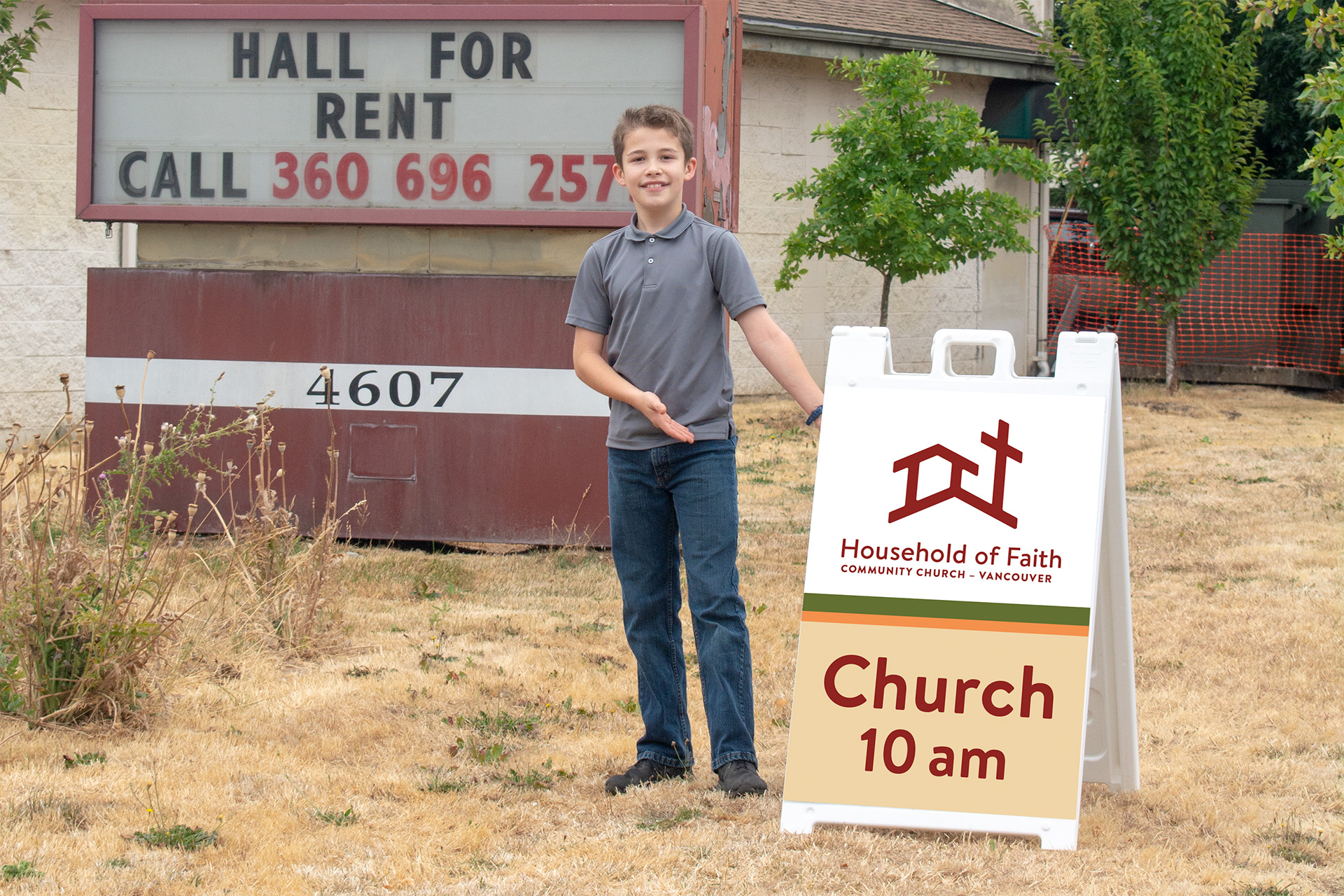 The flexible identity is visible and inviting even at a distance; this sandwich-board sign is one of three that can be quickly set up and displayed around the church's rental facility for ease of use.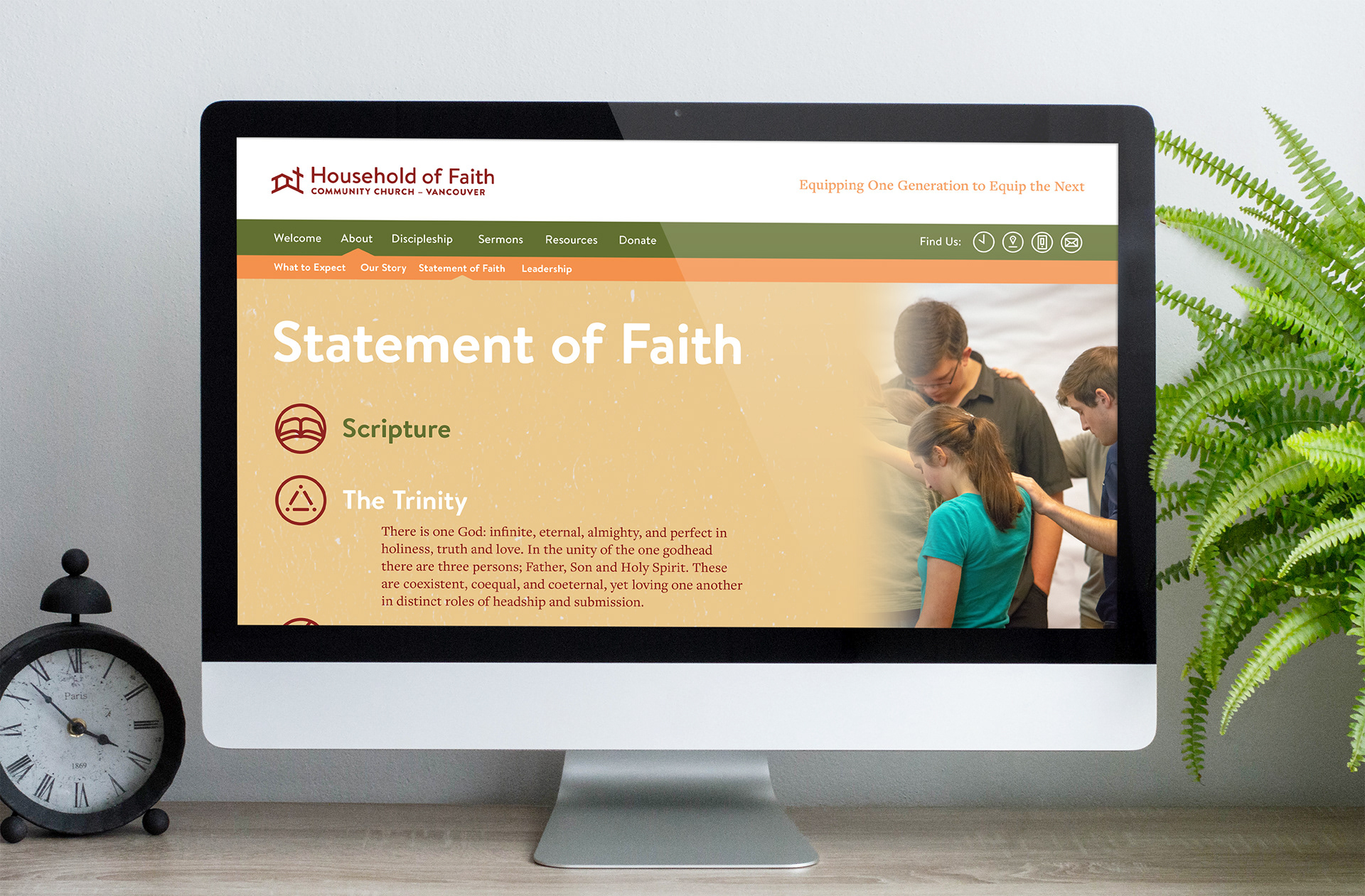 The new website is designed to reflect the warm and relaxed welcome that visitors will receive from the church family; information has been reorganized and distilled to reflect the brand's humble simplicity as it seeks to follow God's will in every area of church life.
"It is an excellent online visual representation of our church. It is so bright and welcoming, while simply communicating the heart of our church family. You really listened, contributed, and captured the essence of our vision." 

Eric Burd, Elder at HoFCC