Booklet Design 
Proof of Concept 
Design & Copyediting
 Cole Edmonson
Project Consultant
 Julianna Johnson
Source Text & Imagery
Provided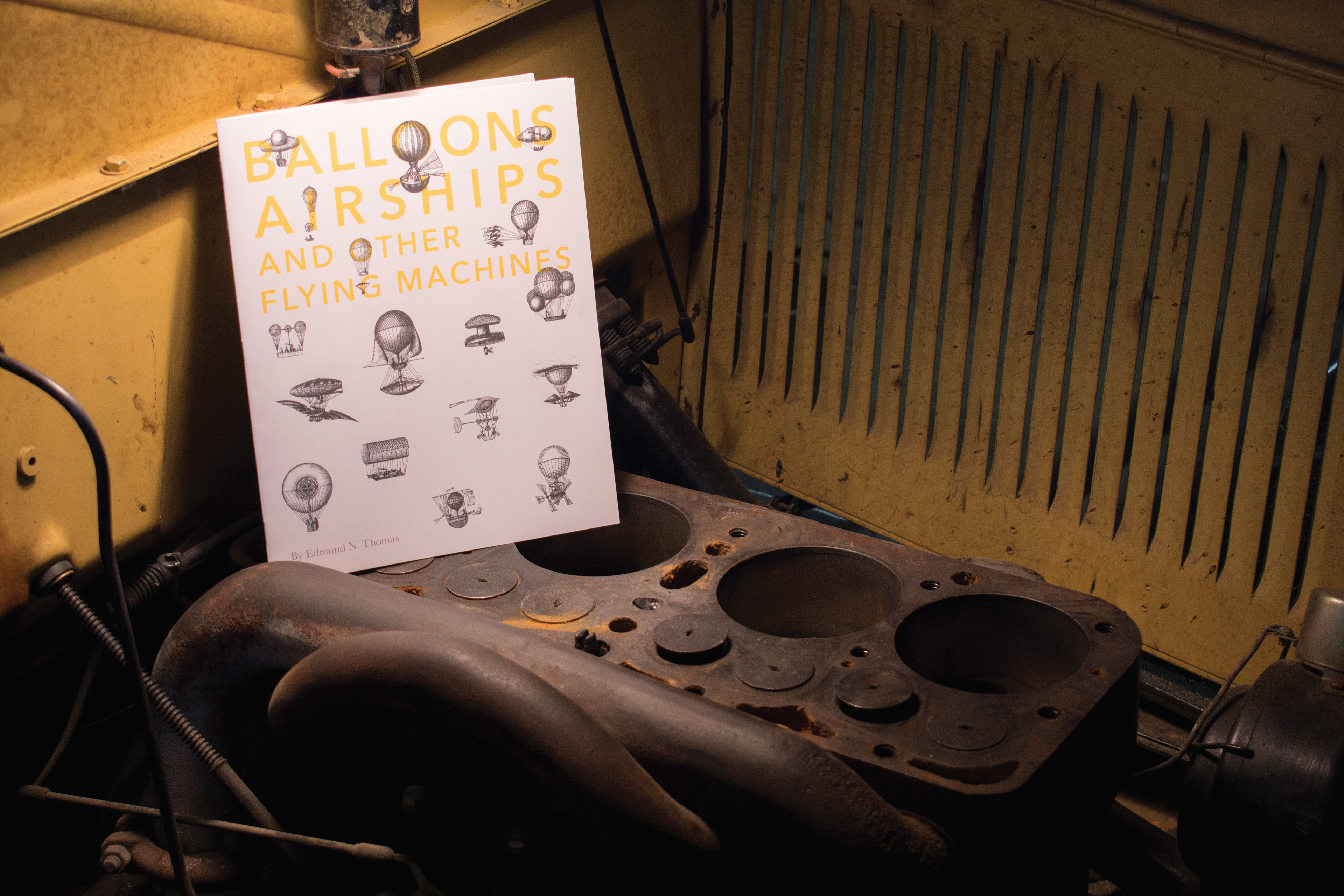 Balloons, Airships, and other Flying Machines

is a look back in time at the early years of aircraft and the daring pioneers who flew them. The booklet project came with an eclectic mix of antique images (etchings, paintings, and photography).
How could a disjointed variety of source material could be seamlessly combined to tell the story of old-fashioned, flying explorers?
​​​​​​​
In bringing all the old content together, the trick was to make them come to life, to 'go bold' and let the flying machines fully interact with the layouts. For the sake of consistency, all imagery was converted to greyscale, and yellow was chosen for the headings and sideline copy, due to its vibrant energy. 
Overall, the booklet's text is light, the layouts airy, the headings bold, and the color optimistic, just like the dawning days of aviation!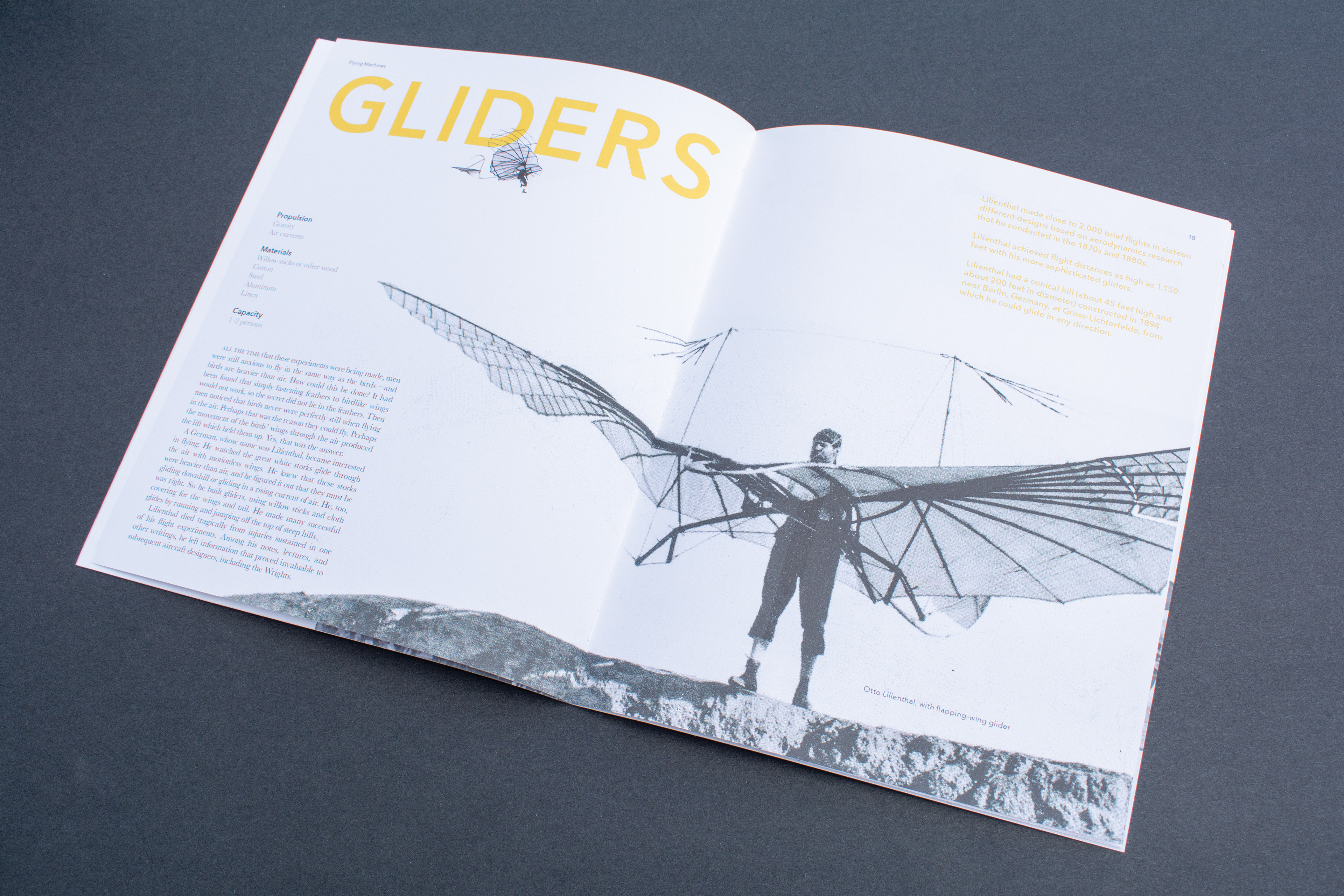 A droll compilation of old stories about eccentric people who did bold things in the sky…