Zine Design
 Proof of Concept
Design, Collage & Writing
 Cole Edmonson
Project Consultant
 Chris North
Source Imagery
 Found
What is a

zine

? A zine is a small, often cheaply-printed magazine that covers a subject of interest to the author. This form of self-publishing is very popular in the Pacific Northwest where people have their own way of doing things.
What is

Cascadia

? Cascadia is the pipe dream of some Pacific Northwesterners, an idea that the PNW (and BC) should secede from their respective countries because the would-be secessionists have their own way of doing things…
What if a zine could provide satire and act as a Cascadia secessionist manifesto?
"The Cascadian bioregion must not remain a part of the United States any longer!"

Anonymous
Cascadia

is a satirical summary of the secession movement that explores various reasons for indigenous indignation. A faux propaganda piece, the zine visually combines the Pacific Northwest's cultural quirks and the colors of the Doug flag with the revolutionary angst of constructivist lettering and the color red.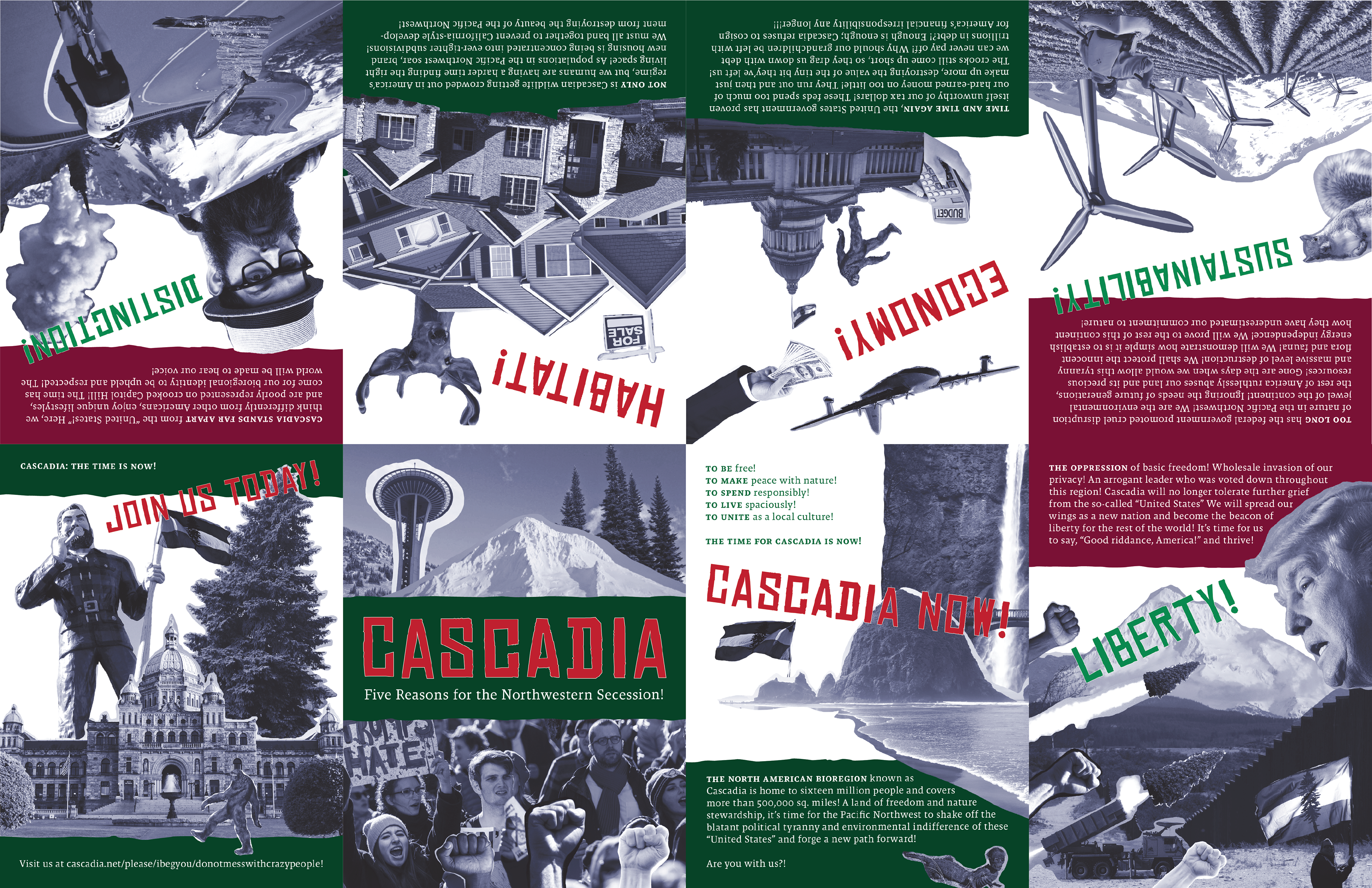 Laser-printed on cheap tabloid (11" x 17") paper, the document is slit in the center and folded into an eight-page 'weapon of mass destruction in the fight for truth.' When unfolded, the document's reverse-side becomes a poster map of Cascadia.
Various PNW cultural icons and landmarks come together to do epic battle, and the collaged visuals lend 'a certain level' of seriousness to the entire piece.